What Is Organic Gardening?
By Pat Dickey, Fairfax Master Gardener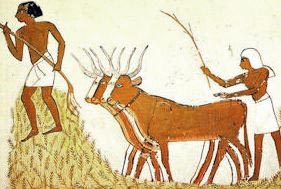 Even though we now seem to hear about organic produce almost daily in the news or at the grocery store, it is not a new phenomenon.
Organic gardening is actually the way people gardened long ago, before synthetic chemicals were formulated, and when it was not important to buy perfect, blemish-free produce or to have a lush, green, manicured and weed-free lawn in the suburbs. The sad truth is that we were not aware of the harm we were doing to our properties and to ourselves by using synthetic chemicals. Many people are now realizing that it is better to work in harmony with nature, using products and practices that are often readily available to us to sustain our gardens. Our health and safety are far more important than a lawn or veggie that looks perfect.
The first step in gardening organically is to first improve the quality and fertility of the soil. Organic gardeners build the garden soil by adding compost that they have obtained or created from natural plant materials and decomposed animal manures that allow the garden to be sustainable and self-sufficient. Earthworms and microorganisms are better able to thrive in this rich soil and work to improve the soil structure. Water and oxygen can move more easily through the soil to nourish the roots of plants, since the additional organic matter slows soil compaction. The compost releases nitrogen at a slower rate than synthetic fertilizers, minimizing the stress in plants that can result in insect infestations and diseases. Plants can become healthy without the need for synthetic amendments and, as a result, there are no residues in the soil to cause harm to us or to the beneficial insects and animals that share our environment.