Plant Clinics
Ask a Master Gardener. We love to answer your gardening and plant questions in person or online at our plant clinics!
Farmers Market Clinics
In 2021 we were at nine weekly farmers markets and ready to discuss your gardening issues and identify plants and insects. Check back again in the spring for updates on 2022 clinics.
Community Garden Plant Clinics
The last clinic for 2021 was recently hosted in October. To learn more about the county's community gardens, fees, and locations, visit the Fairfax County Community Garden Program page.
Virtual Clinics
We offer gardening insights and advice on seasonal topics. Join our Master Gardeners on Zoom as they present expert information on gardening topics and answer your gardening questions. Pick your series or pick your day. We offer four clinics each week at no cost.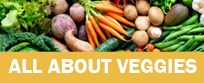 Mondays at 12:30 p.m.
On Mondays we explore lots of topics about vegetables, herbs, and food crops in our All About Veggie series. Master Gardeners discuss how to plant, care for, and harvest food crops. And we give you insights about the insects and diseases to watch for and control.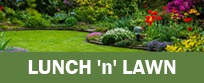 Wednesdays at 12:15 p.m.
On alternate Wednesdays, our turf experts provide information for healthy and lush turf to meet your turf uses. We profile key lawn care activities, weeds, and lawn insects that challenge you — along with the key methods to meet and control those problem areas to achieve your healthy lawn goals.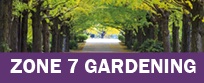 Wednesdays at 12:15 p.m.
On alternate Wednesdays our Zone 7 Gardening series highlights native and other plants best suited to grow well in our Mid-Atlantic Zone 7 gardens. Tune in, you may find plants that you will want to try.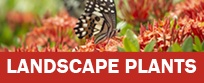 Tuesdays at 7:00 p.m.
Thursdays at 7:00 p.m.
On Thursdays and alternating Tuesdays, we focus on landscape plants that help you create a beautiful garden with diverse plants that attract butterflies, birds, and other pollinators.