Dispose of Unwanted and Expired Pesticides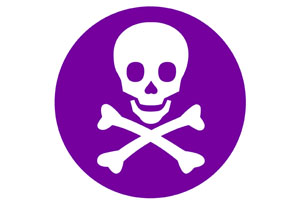 Fairfax Virginia Cooperative Extension, Virginia Department of Agriculture and Consumer Services and the Virginia Pesticide Control Board invites homeowners and businesses to participate in the 2021 pesticide disposal program. The program collects unwanted, outdated, or banned pesticides and disposes of them in a safe manner. There is no cost to participants.
Participants can take their unwanted pesticides to a central collection site for proper disposal. If participants cannot safely containerize the unwanted pesticides for transport, the disposal site will make arrangements to do that for them. Only pesticides will be accepted. Pesticide contaminated materials will not be accepted as part of the disposal program. In addition, the program does NOT accept motor oil, paint, fuel, fertilizer or other chemicals.
Our county's disposal site is at Merrifield Garden Center – Fair Oaks, 12101 Lee Highway in Fairfax, and runs on September 9, 9:00 AM – 1:00 PM. Contacts for more information and answers to questions can be found in the following link.
• 2021 Pesticide Disposal
Plant Clinics Expand to More Farmers Markets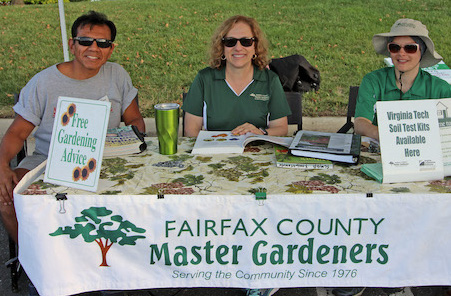 Kingstowne and Burke plant clinics are back. In addition to the seven farmers market plant clinics that began this year, we have added back two locations from our previous year. Starting in July, you can attend the clinics at Kingstowne in the Kingstowne Town Center parking lot on Friday afternoons, 4:00-7:00 pm. On Saturdays, Master Gardeners will be in the Burke Farmers Market at 5671