Community Garden Plots: An Option Worth the Wait
by Jo Anna Natale, Fairfax Master Gardener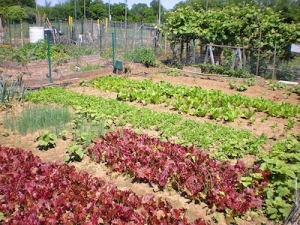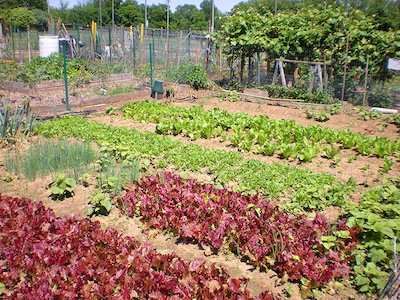 Tending a community garden plot is a popular pastime in Fairfax County. Those who have plots will tell you they love them for the fresh harvests they yield, the plant-minded people they attract, and the open-air exercise they afford.
In fact, some community gardeners are so keen on their rental plots that they keep them for years. This loyalty, however, along with a growing general interest in raising one's own food, has contributed to a shortage of garden plots available in the county. In some cases, waiting lists to get one can run as long as two years.
To reduce the wait, some plot providers are taking steps to add more gardening spaces. The Reston Association, for example, recently increased to 330 the number of garden plots available to its members. The Fairfax County Park Authority, which maintains a 500-person waiting list for its 671 spaces, is considering more plots, while The City of Fairfax is holding steady at 38 plots.
Still, officials from all three of those sources say the waits shouldn't cause discouragement among wannabe community gardeners. If you meet the criteria for renting (see "Community Gardening Facts and Figures" below) and want to give gardening among others a go, get on the list.