Home Turf — What a Bargain!
By Carmine Carosella, Fairfax Master Gardener
If you want to improve your lawn, the Fairfax County Master Gardener Program has just the deal for you. For a minimal cost ($30), we will send out a two-person team to evaluate your lawn and make detailed suggestions for its improvement. Imagine that — a house call!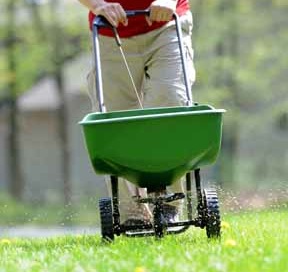 How does it work? First you must submit an application form, available at our website and at many of the farmers markets in Fairfax County. Then we will schedule a day to come to your house. The visit, which usually lasts an hour or more, will include taking a soil sample for analysis by Virginia Tech. We will measure the area of the lawn and identify the type of grass and weeds. We will also identify any special problems such as compaction, wetness, shade and mowing issues. After gathering all the data, we will send you a detailed nutrient management plan to improve and protect your lawn. Does your lawn need lime? How much and what type of fertilizer should you put down? What about weed control? We will supply the answers.
With this program, you can take personal control of your lawn. Whether you hire a lawn service or do it yourself, you will have the information to do it right.
And the County benefits, too. The Home Turf team works closely with the Northern Virginia Soil and Water Conservation District. That agency provides free service to the public to improve water quality in Fairfax streams.
Proper lawn cultural practices can improve the water quality of the Chesapeake Bay. For example, the Home Turf team will tell you the correct amount, type and application time of fertilizer that will make your lawn great and keep runoff to a minimum.
But a warning: This program is very popular. We have a limited number of people trained to inspect your lawn. If you want to participate, we urge you to submit an application ASAP. The program is available to residents of Fairfax County, Falls Church City and Fairfax City. And yes, when the Master Gardeners arrive at your property, of course you can ask us what's wrong with your Japanese holly. Maybe we can answer that, too. It really is a terrific bargain.