All-American Selections for 2020
By Ray Novitske, Fairfax Master Gardener
The beginning of the new year brings the announcement of new All-American plant selections. All-American Selections Inc. is a non-profit organization that makes annual selections of the best plants based on trial garden performance over the past few years. More information about the organization's history and judging was profiled in our announcement of the 2017 winners.
Enjoy the brief descriptions and photos from All American Selections.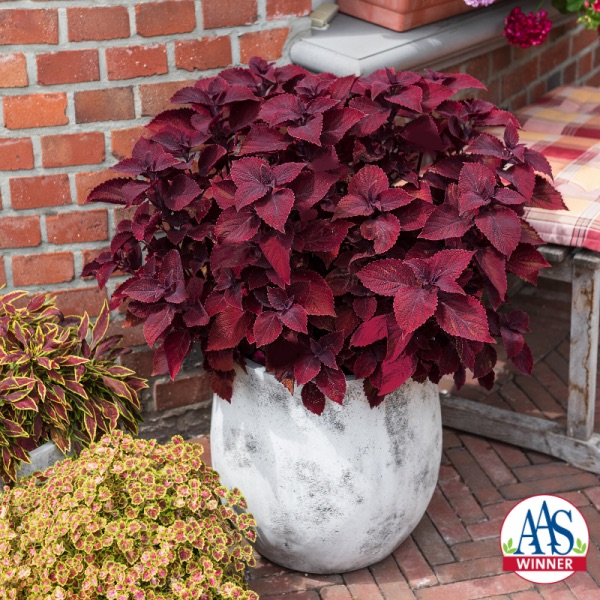 Main Street Beale Street Coleus
This is the first coleus to be named a winner. Its deep red foliage holds its color extremely well and doesn't fade, bleach or get spotty as the season moves into late summer. It does not flower until very late in the season – up to 6 weeks later than the comparisons, and can be grown in full sun or shade.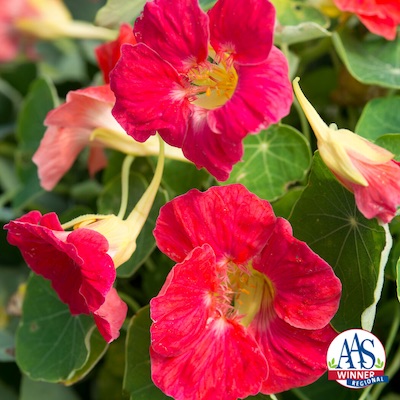 Tip Top Rose Nasturtium
A compact nasturtium with unique and showy rose-colored flowers are showcased above medium green foliage. 4×18" mounded plants were more floriferous than the comparisons varieties and blooms don't fade as they age.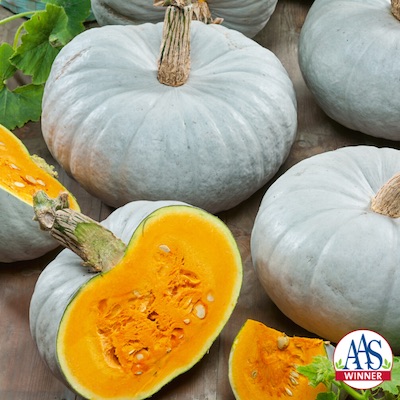 Blue Prince Pumpkin
Vigorous trailing vines produce 7-9 pound blue flattened pumpkins with non-stringy, deep orange flesh with savory sweetness. Its early flowering season produces earlier fruit, and also has slightly better disease resistance than other similar types.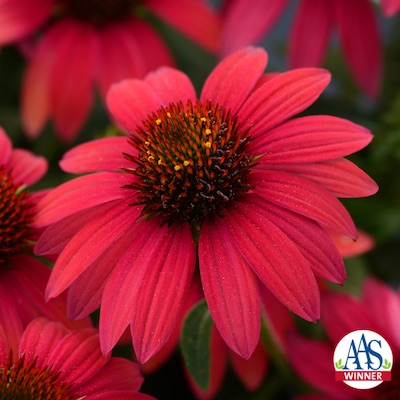 Sombrero Baja Burgundy Echinacea
This was tried for over three tough winters., The judges noted its hardiness, sturdy branching, and floriferous blooming habit, and that birds and pollinators flock to this deer-resistant plant. Flowers were noted from mid-summer through the first frost.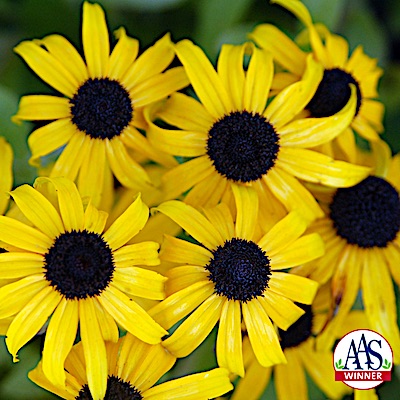 American Gold Rush Rudbeckia
This winner sports bright, golden-yellow flowers with black centers and arched petals. The compact, upright domed-shaped plant has narrow 2-inch wide hairy foliage bred for its resistance to Septoria leaf spot, showing no signs of fungus even in wet, humid conditions. It has smaller foliage and shorter height compared to other rudbeckia varieties.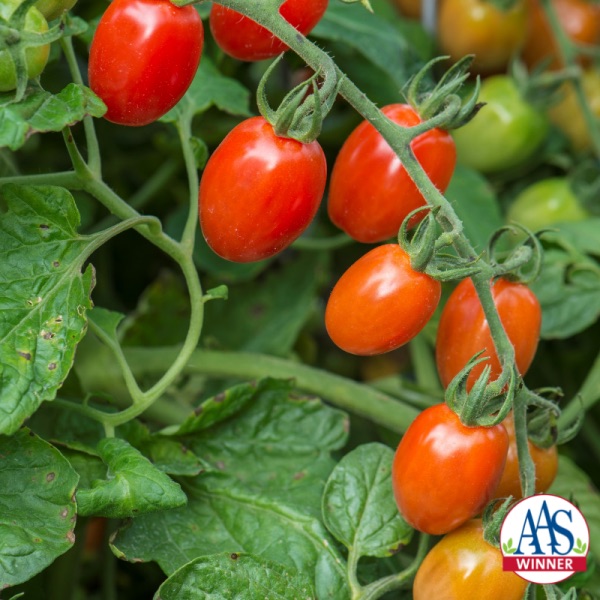 Celano Tomato
Celano is a patio type grape tomato with a strong bushy habit and is best grown with some support, such as a tomato cage. This semi-determinate hybrid is an early producer of sweet oblong fruits weighing about 0.6 oz. each. Plants grow to 40-inches in height and spread to 24-inches, having excellent late blight tolerance.

Early Resilience Tomato
This is a determinate Roma tomato with rounded, deep red interior color for fruit, uniform maturity and good quality flesh for canning and cooking. Plants can be staked but it is not necessary. This variety was very resistant to Blossom End Rot, resulting in a high yield and less fruit loss.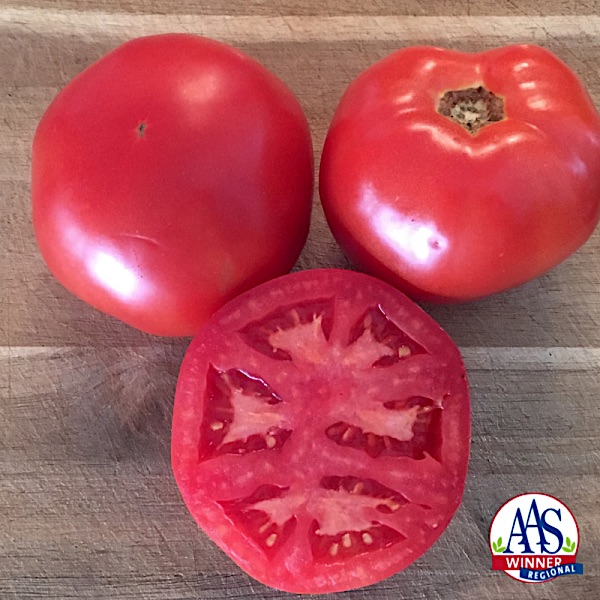 Galahad Tomato
This has a high level of Late Blight resistance because both parents are resistant. It produces a high-yielding, great tasting tomato that grows on a strong sturdy plant. The sweet, meaty flavor was judged better than comparable varieties and also boasts of being crack resistant.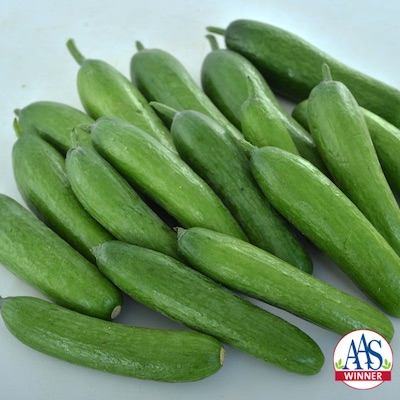 Green Light Cucumber
This is a mini cucumber with attractive fruit, earlier maturity, and superior eating quality.
Each plant when staked produces 40 or more spineless fruits. Fruits picked when small, between 3-4" long, give great tasting cucumbers without needing peeling. This cucumber is parthenocarpic meaning the flowers are all female and the fruits are seedless without needing to be pollinated.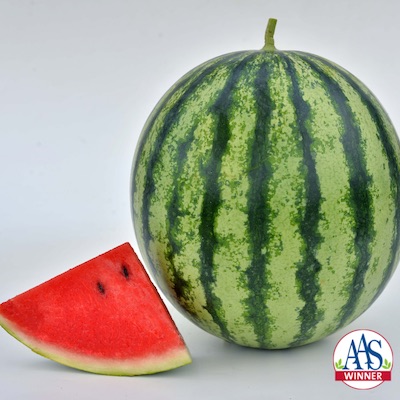 Mambo Watermelon
Mambo watermelon will grow and yield well even in cool cloudy conditions. Multiple, perfectly round melons with a beautiful dark green rind and deep red flesh are produced with 9 inch fruits weighing 11 pounds each.
In our area, the annual winners can be viewed growing at the following gardens during the growing season:
• Brookside Gardens, Wheaton, MD
• Clyburn Arboretum, Baltimore, MD
• Parkside High A+ Garden, Salisbury, MD
• Virginia Tech Hampton Roads, Virginia Beach, VA
• J. Sargeant Reynolds Community Garden, Goochland, VA
• Norfolk Botanical Garden, Norfolk, VA
• Virginia Western Community College, Roanoke, VA
• Frederick County Career and Technology Center, Frederick, MD
• Willow Oaks, Richmond, VA
• Carver Center Rapidan River Master Gardeners Demonstration Garden, Rapidan, VA
Past Selections
All-American Selections Inc.
2019 All-American Selections
2018 All-American Selections
2017 All-American Selections