Master Gardeners Now Supporting Community Garden Plots
This year the Master Gardeners will bring their expertise to four Fairfax County community garden sites. On Saturday morning from 10 to 12, April 7, we will set up information booths at the Baron Cameron Park in Reston, Nottoway Park in Vienna, Pine Ridge Park in Annandale and Franconia Park in Springfield. We will answer gardening questions, give out soil sample kits, and offer free analyses of plant and pest problems at our Fairfax Diagnostic Laboratory.
The program will repeat in May, June and July. Each month will have a different theme. April will focus on soil preparation, May on growing nightshade plants (tomatoes, etc.), June on garden diseases, and July on fall vegetable gardening.
The program will offer community gardeners a chance to learn from each other, to share successes and failures. Even if you don't have a community garden plot, come and share your questions and experiences with us. While there, you can learn more of the very popular Fairfax County Community Garden Program. Garden Plot Information
New Master Gardeners Begin Classes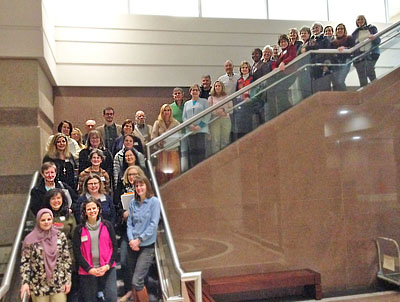 We are excited to welcome 41 new interns to our Fairfax County Master Gardeners Association. They come to us from many different work and gardening experiences. Their careers include a variety of people-focused occupations, including teaching, health-related fields, paralegal, and computer/IT fields. They seem to have a great sense of volunteerism, too. They have worked with school PTAs, Girl Scouts, animal rescue organizations, and environmental clubs and have a strong sense in helping social causes, such as hunger and homelessness.
Most have childhood memories instilled with the love of gardening from their parents or grandparents. They have a wide range of experience in gardening from being novices to more experienced gardeners. Some have also enjoyed attending other local gardening classes. They are enthusiastic about being a part of our group and researching and discovering the solutions to gardening problems we face here in Fairfax County.
Classes began for them on January 10 with an orientation program and a meeting with their mentors for the next three years. Their first class with the second- and third-year interns was a basics of botany class. It was a fun, hands-on class where they identified parts of trees and shrubs as they appear in the winter landscape.
Other classes included Turf Management, Woody Plants, Plant Pathology, and Integrated Plant Care/Tree Decline and Death. This week they were part of a Plant Clinic Training class, in which all members took a refresher course in plant clinic participation. Other classes continue until the end of March, with a Plant Clinic Practice Exercise on April 18.
Bulletin on the Boxwood Blight
Virginia Cooperative Extension Bulletin
Current situation in Virginia, 10/6/17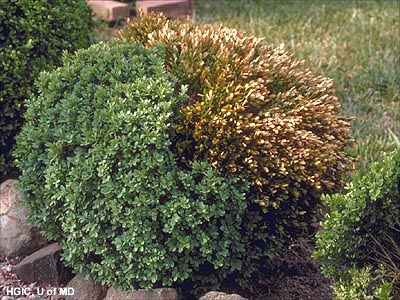 According to records of the Virginia Boxwood Blight Task Force, to date boxwood blight has been diagnosed in over 70 locations and approximately 30 counties in Virginia. There are likely additional undocumented incidences of the disease, for example, if no sample was submitted for diagnosis through Virginia Cooperative Extension or the Virginia Department of Agriculture and Consumer Services.
Although boxwood blight has been diagnosed in many counties in Virginia, there is no indication that it is widespread throughout any Virginia county. This is not unexpected, based on the current understanding of the biology of the boxwood blight pathogen. Boxwood blight is typically initially introduced into a new location on infected boxwood or other susceptible plants (e.g. pachysandra and sweet box). Holiday greenery containing infected boxwood can also introduce the disease into a new location. However, boxwood blight is not spread long-distance via wind currents. Therefore, one need not panic even if the disease has been found in one's county. However, if the disease has been identified in one's neighborhood, then there is a heightened risk of local spread of the disease.
After the initial introduction of boxwood blight-infected boxwood (or pachysandra or sweet box) into a location, neighborhood boxwood plantings are at risk for boxwood blight. There are a number of means by which the sticky spores of the fungal pathogen can move through a neighborhood. For example, they can be spread via contaminated pruning tools, spray hoses, equipment, vehicles, clothing, shoes, or infested leaves spread by leaf blowers. Wildlife (including birds), insects, domestic animals or humans that have been in contact with the spores may also move the infective spores through a neighborhood. Movement of the pathogen by many of these means has been documented in locations in Virginia.
To safeguard Virginia boxwood plantings and production, we call for community awareness and efforts to avoid accidental introduction of boxwood blight into new locations and prevent local spread of boxwood blight:
Purchase boxwood, pachysandra and sweet box only from a nursery that is listed as a member of the Boxwood Blight Cleanliness Program and/or from a retailer who sells only boxwood produced by nurseries in the Boxwood Blight Cleanliness Program.
If boxwood blight is suspected, immediately contact your local Extension office, which can submit a sample for confirmatory diagnosis. Where boxwood blight is confirmed, it is strongly recommended to immediately remove and double bag all diseased plants and fallen leaves as well as contaminated soil underneath the planting. The bagged waste should be removed to a designated landfill to mitigate disease spread to other boxwood in the landscape and other properties nearby.
Employ only landscape professionals who are aware of how boxwood blight spreads, since boxwood blight can be introduced to properties through landscape maintenance activities. The fungal spores and fallen diseased leaves can be moved on tools, boots, tarps, hoses, clothing and vehicles. Landscape professionals should have a stringent sanitation plan in place to decontaminate tools, equipment, vehicles, clothing, shoes, etc. between landscape locations and other practices that minimize the chance to move the disease through landscaping activities.
Adhere to best management practices outlined for boxwood blight, which are detailed in PDFs available at the Virginia Boxwood Blight Task Force website.
Resources: the Virginia Boxwood Blight Task Force website and Best Management Practices
Refer to the Virginia Boxwood Blight Task Force website for further information on boxwood blight. We recommend that you familiarize yourself with the appropriate Best Management Practice (BMP) for your situation. The BMPs are available on the website as PDFs.
Household Well Water Testing Program
By Heather Walton, Program Assistant, Fairfax VCE
Do you know what's in your drinking water? It's a question Fairfax Water Authority drinkers hardly ever think about, and, thankfully, don't have to, since water treatment centers test the water daily. But, if you're a well owner, ignoring the question could very well affect your health.
That's why the Virginia Cooperative Extension is working to raise awareness of their Virginia Household Water Quality Program (or VHWQP). This program gives well owners the opportunity to affordably test the quality of their water, as well as informative result interpretation meetings. When private water supplies are regularly tested (VHWQP recommends at least once a year), owners are able to detect any water problems early and will have access to information about possible treatment options.
How it works:
All well water samples for VHWQP go to Biological Systems Engineering Department at 
Virginia Tech where they test for the following:
iron
manganese
nitrate
lead
arsenic
fluoride
sulfate
pH
total dissolved solids
hardness
sodium
copper
total coliform bacteria
E. Coli bacteria
Once they have finished analyzing the water samples, you will receive your results with full confidentiality and an explanation of what the results mean.
What you need to do:
There are three major dates you will need to remember and register for, if you wish to get your well water tested. All of these events will take place in the Fairfax County Virginia Cooperative Extension Office (in the Pennino Building) located at: 12011 Government Center Parkway, Fairfax, VA 22035.
Kick-off: October 16, 2017 in the Virginia Room of the Pennino Building from 7:00 p.m. to 8:30 p.m. This is where you will receive your sample kits and will be given instructions on how to use them. After that, you are free to start sampling. You may purchase as many test kits as you would like. Each one costs about $55. Sign up and pre-pay online.
Sample Drop off Date: October 18, 2017 in the Stemmerman Room of the Pennino Building from 6:30 a.m. to 10:00 a.m. This is the only time you are able to drop off your test kits; otherwise, they cannot be tested.
Results Interpretations Meeting: November 15, 2017 in Room 200 of the Pennino Building from 7:00 p.m. to 9:00 p.m. While your results will come with an explanation of what the numbers listed mean, we like to offer a space where you can ask questions for further clarification, or what steps you can take to improve your water quality.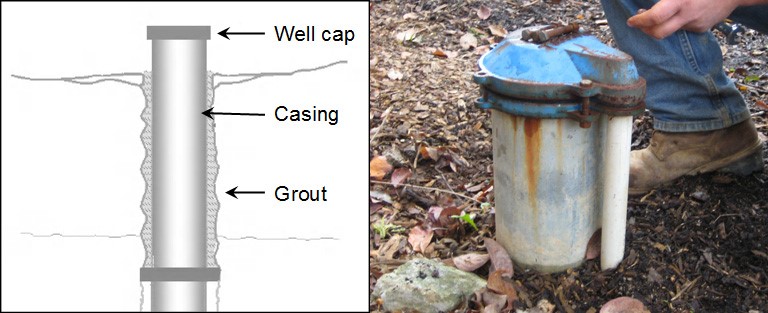 VHWQP has been helping private water owners improve their water quality since 1989 and has tested over 22,000 water samples. They offer a reliable and essential resource for homeowners, who still may be asking, what is in my drinking water?
Why keep wondering, when you can find out right now!
Use of Wood Ashes in the Garden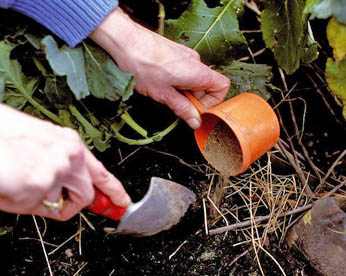 The improper disposal of ashes from fireplaces and wood stoves has caused several wildland fires already this year. Wood ashes retain enough heat to ignite other combustible materials for several days.
Officials with the Virginia Department of Forestry are alerting homeowners to this potentially serious threat to the safety of their families and homes. "Improper disposal of hot ashes can destroy homes, outbuildings and valuable natural resources," said John Miller, VDOF's director of fire and emergency response. "Please be careful and follow the tips below."
Dispose of wood ashes in a metal container that can be tightly closed. Douse with water; place the closed container outside your home away from combustible materials
Be careful with ashes around areas you might not consider as combustible during wet times, such as mulched flowerbeds and lawns that are drought stricken.
DO NOT place hot ashes in a dumpster, and DO NOT store in a paper, plastic or cardboard container
DO NOT assume the ashes are cold and pour them onto the ground where leaves can blow onto them or the wind can stir up sparks
Attention Gardeners:
Ashes from different types of wood vary slightly in their chemical composition, but all kinds of ashes can be used as fertilizer. They produce 50 percent to 70 percent lime and contain phosphorus, potash and trace elements. Gardeners can raise the soil's pH by applying wood ash to their soil. To avoid altering the pH too drastically, take a soil sample prior to the addition of cold ashes to your garden spot. If the soil pH value is below 5.8 and there is a lime recommendation on the soil test, then place a dusting of the cold ash on the surface and work it into the soil. Also, ashes may be used as a repellent. Sprinkle cold ashes beside row crops and on paths through the garden to discourage slugs and snails.